In my earlier post, What's New for Marketers in Sitecore 9, I summarized the new features in Sitecore 9 and 9.1 that are most relevant for marketers. In this post I'll go into more detail on Sitecore xConnect.
The architectural changes introduced in Sitecore 9 make xConnect available as a stand-alone service (xConnect exposes a web API endpoint), allowing search, retrieval, and insertion of data into xDB. Sitecore xConnect helps you to connect data together, regardless of where the data is coming from or what format it is in.
With Sitecore xConnect, you have the ability to accept data from digital devices and touchpoints, machine learning engines, CRMs, Point of Sale, ERPs, and almost any screen or system using the OData industry standard. It can extract data from a range of connected devices – from mobile apps, store beacons, augmented/virtual/mixed reality systems, Internet of Things (IoT) devices, wearables, call centers, and customer experience systems.
The Experience Database (xDB) was launched with Sitecore 7.5. On xDB the user (referred to as Contacts) and interaction model is architected around Web Interactions. A Contact has multiple Interactions and those interactions hold a collection of Pages that have been visited; pages hold triggered Events Goals or Outcomes.

xDB Interactions model
If you want to track any type of offline interactions on xDB, you can do it, but it is basically a workaround. You have to create a "fictitious Page" to hold the Event, Goal, or Outcome triggered by the interaction.
In Sitecore xConnect™, the collection model changed to provide better support for non web-based interaction data. In Sitecore 9, a Contact holds a collection of Interactions and each interaction contains a series of Events. That means: no need to use "fictitious Pages" to track non web interactions.

xConnect Interactions model
For digital marketing teams, xConnect provides a 360 degree view of customer data that allows you to make informed decisions, and create and deliver relevant campaigns to drive your customers journey.
Interactions captured using xConnect will feed marketing applications such as: Experience Analytics, Experience Profile, Path Analyzer and Marketing Automation.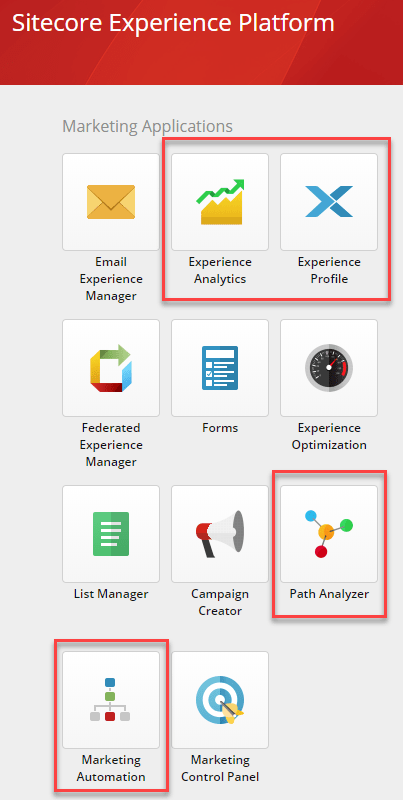 Sitecore 9 Marketing Applications powered by xDB data
xDB Data:
Powers personalization, testing, and optimization.
Enables Experience Analytics for measuring value of visits.
Fuels analysis of the value of visitor paths through content and channels.
For more on Sitecore 9's features for marketers, see my previous post: What's New for Marketers in Sitecore 9?