Episerver Best Practices for Digital Marketing & Content Editing
Marketing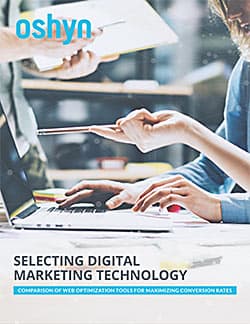 When the majority of companies believe that they are ineffective at content marketing, how can you ensure that you are making the greatest use of your company's most compelling assets - its content? The first step is to empower yourself with the right tools, and the second step is to gain understanding in the most efficient and effective use of these tools.
One of the most powerful tools currently available for content marketing on digital platforms is Episerver CMS. Named a "leader" in both Forrester's and Gartner's eminent rankings of the top web content management systems available globally, Episerver allows digital marketers and editors with or without technical skills to manage digital content, e-commerce and marketing campaigns and easily create robust, personalized, and testable experiences.
A marketer or editor armed with this powerful tool still needs to follow best practices for implementing and using it. Oshyn - an Episerver implementation partner since 2009 - has accrued years of knowledge and experience therein, and has compiled this ebook explaining the best practices of setting up the CMS and then using it to conduct digital marketing and content management tasks.