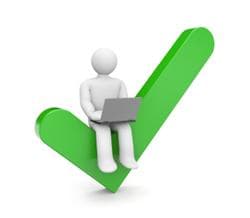 Testing your software is one of the most essential aspects of your project. When creating new, dynamic software builds, there are bound to be some errors, which is why the QA phase of the development process is vital. However, there are many ways to go about testing, which is why it's important to understand which method is right for your project so you can achieve your goals. Here are some of Oshyn's top software testing posts to help you better understand the testing process:
What it takes to be a successful software tester in 2012
Software testing has come a long way in the past few years, this post details what it takes to become a successful tester in 2012.

From passion and motivation to communication and detail orientation, this post details the top qualities/skills that are required of software development testers in today's market.



What to pack for your Agile Testing Trip
Agile has been around for more than two decades, but it's finally starting to gain real traction in the software development field. That being said, moving from traditional testing to agile testing can be quite a journey and it's important to know what to "pack". This two-part post details what skills/knowledge you need to pack in order to make your trip to agile a success.

Day 1

Day 2

Test Automation three-part series
Testing is one of the most important aspects of your software development project – but how should you test? Is manual testing right for your project? Should you automate testing? Are both options right for your project? These questions and more about timing and introducing automation to your organization, are answered in this three-part series about software test automation and how to optimize it for your project.

Is Test Automation right for your project?

Test Automation - when to automate

How to introduce a Test Automation tool to your organization
Test Automation "Hero" for Agile projects
Are you using Test Automation in your project? With clients seeking quicker timelines, Test Automation may very well become the "hero" of your project. This post reviews the How, Who, What and When of Test Automation.
Which method are you finding to be most successful for software development testing?