Server Load. This is undoubtedly a big issue. You might be able to attract the traffic but can you handle it? Sure, when we design new websites we do server load testing to make sure spikes in traffic will be well handled. I'm sure flipboard.com did the same – but they didn't expect the traffic volume they had. The problem occurred when so many people were trying to set up their new accounts at the same time.
As we become so attached to the web with our PCs, smartphones and yes yes iPads (and other tablets) the possibility of such traffic spikes increases. You never know when something will go viral and spikes will happen. In the case of Flipboard they quickly came up with a great solution for the traffic congestion (or unbeknownst to us, this idea was already in their backup plan, and version 1.0.1 was already ready and waiting).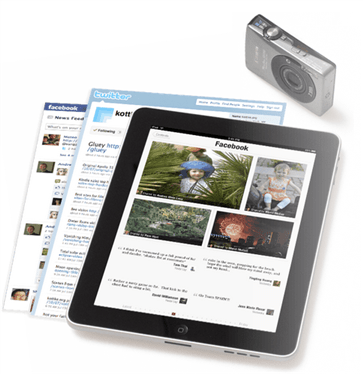 "Since we launched, we have been allowing waves of new users in for setup on a first come first serve basis. This has been problematic due to the sheer number of people trying to get set up at once. To solve this, we have put an invitation system in place. A new version of Flipboard (ver 1.0.1) is now available on the App Store. This version enables people to reserve a setup slot and to enter their email address so that we can notify them once their slot has opened up." – Mike McCue, CEO of Flipboard
Flipboard is posting service updates on Twitter.
According to CNN some Tweeters have called out Scobleizer as the culprit . Apparently they think he hyped it up too much. Oh @Scobleizer I think I can defend you and say it can happen when anything goes viral. I checked out TweetReach and Scobleizer wasn't listed as one of the main Twitters of influence, but TweetReach says that 50 tweets reached 53, 837 people! But maybe it's more important than ever to be ready for high volumes and have a backup plan just in case you start getting more traffic than you can handle. Maybe my colleagues will comment on why it happened and how the load could have been better handled.